Details
Content
Dependencies
Version History
The ComputerVision Integration by using the Deep-learning library yolo-coco and OpenCV is able to recognize objects on photographs, i.e. planes, luggage, people, dogs, cats, etc. The integration can be used in playbooks to extract objects on rasterized websites in phishing campaigns and making IOCs out of them. Additionally, the integration is useful in CCTV systems significantly reducing the number of false - positives and creating custom workflows in XSOAR playbooks for on-prem physical security!
Demo Screencast
PUBLISHER
Maciej Drobniuch
INFO
| | | |
| --- | --- | --- |
| Supported By | Community | |
| Created | January 26, 2021 | |
| Last Release | December 21, 2021 | |
WORKS WITH THE FOLLOWING INTEGRATIONS: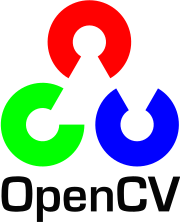 ---
DISCLAIMER
Content packs are licensed by the Publisher identified above and subject to the Publisher's own
licensing terms
. Palo Alto Networks is not liable for and does not warrant or support any content pack produced by a third-party Publisher, whether or not such packs are designated as "Palo Alto Networks-certified" or otherwise. For more information, see the
Marketplace documentation
.
Required Content Packs (1)
Optional Content Packs (0)
1.0.1 - R2146019 (December 21, 2021)
1.0.0 - R262872 (January 26, 2021)